"The carolinas' easiest way to have a family fun birthday party filled from start to finish with laughing, happy, joy-filled children...guaranteed!"
Ain't no party like a rockstar party cause a rockstar party don't quit!
Rockstar Magic is the perfect solution for your birthday party entertainment needs. Chris and Neal are professionals to the core who know how to party. You can't go wrong with their laughter packed and interactive spectacle guaranteed to leave the children as well as the adults in delight and amazement.
Enjoy this spectacular and engaging major production show with all the "bells & whistles" plus non-stop excitement all accompanied by powerful pre-recorded show music and a professional sound system topped off by their dazzling light up backdrop. A crowd pleasing show packed with powerful magic and illusions certain to create a truly unforgettable event! Chris and Neal will even transform your child into an instant superstar making him/her FLOAT in mid-air for the grand finale, a sure-fire moment of larger than life spectacle.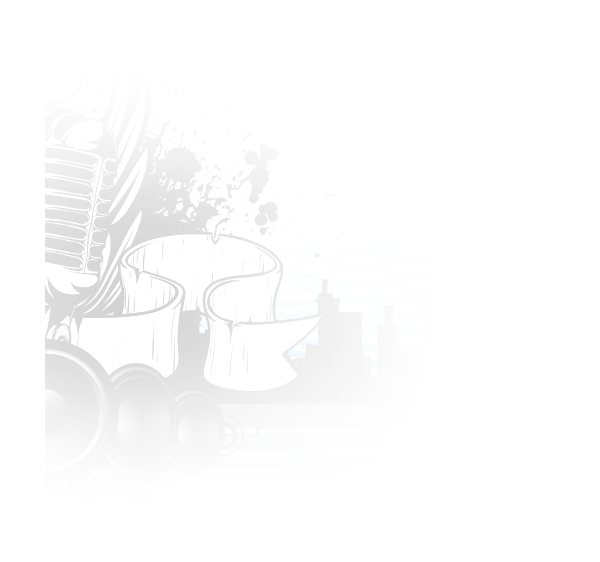 Chris and Neal present an ultra fast paced magic show and are able to enthrall your guests (even the adults) from start to finish making your child's party the 'talk of the town'. View our photos and read the many reviews located here to learn how Rockstar Magic will bring the heat!
Yes! I am ready to book Chris & Neal!
When you hire Chris & Neal for your child's birthday party not only will you have a POWERFUL and MAGICAL expereince, but your child will get the opportunity to be an actual magician's assistant! He/she will be able to experience the illusion of levitation! How cool is that?
WHat are parents saying about Chris & Neal?
Take a moment to listen to these 'raving fans'!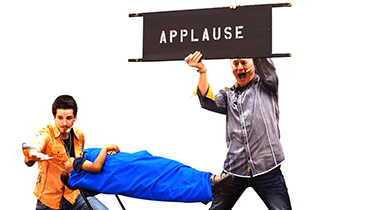 "As the mother of these two girls I have to say that
Chris and Neal were FANTASTIC. Not only did they require NO help with set-up and tear-down but they made party planning SO easy for a busy mother. The children's attention was held the entire show. The interactive nature of Neal and Chris really captivated the children...and the adults! It was definitely a party for all ages. Everything was extremely appropriate and they offered an encouraging message throughout the show that any parent would appreciate. Great guys, great show, great price...GREAT JOB!!!"
"Let me tell you, that was the BEST party ever! The kids as well as the adults were all talking about it the next day. I thank you so much, you made her feel so special, and she loved being able to "float" before her friends eyes. I loved how easy it was to get a hold of you for any questions I had, and how prompt you guys were getting here, even though we live in the sticks, LOL! Truly "ONE OF A KIND" experience. The only downside? Wish you could have stayed all night! Thanks again Chris and Neal for helping make this birthday so special!!"
"Hilariously fun time today!!! You both were punctual, professional, hysterically funny and wonderful with the kids of all ages...and the magic was crazy great too, woo hoo! Thanks a million for a fantastic birthday party, one we will never forget!!!!! And yes, you CAN quote me on that ;)"
"This is the BESTEST birthday party ever" is the phrase that came out of nearly every six year olds mouth who attended my son's birthday party today. Such flattering compliments were spurred by none other than Chris and Neal's party performance. I wish a quick "Thank You" would suffice, but after today, it wouldn't serve such a performance justice for such a magical show that my son will NEVER forget! You guys are AMAZING!!!"
"They had me laughing so hard I was crying! Just to see all the kids having so much fun made it all worth while. They made sure it was all about Ricky and made him the star of his own party. All the kids had so much fun!"
"I have to thank Chris and Neal for making my
daughter's 8th birthday so amazing. We are from California and on vacation in the Outer Banks and needed to find entertainment for her party. We chose Chris and Neal's magic show after reading many excellent reviews. Boy, we were not sorry. They take magic shows to another level. We had an audience of all ages and everyone was mesmerized. The birds and rabbit were great.
My daughter loved being the star and she even got to levitate. The music kept the room pumped up too. Thanks for making our party memorable."
I just want to say that ANYONE who is wanting to make their child's birthday memorable should hire Chris and Neal. I was completely blown away at the performance they put on in our living room. They turned our living room into a magical stage. The kids are still talking about how cool they were and the awesome magic they saw. I called them at last minute trying to schedule and they were able to fit me into their busy schedule. They went above and beyond what I even expected. You won't regret that you hired them. It's the perfect touch to a party, especially with kids. They bring so much excitement, laughter, and sparkle to the kids eyes. True professionals. The tricks were great, the jokes were great and their personalities were even greater. Don't waste anymore time trying to decide what to do. Hire these guys today and be blown away with their show. It's the best decision I have ever made in any of my children's birthday parties and I have put on quite a few parties. They really do know how to put on a good show. Even the adults were having a great time and were left speechless with their magic. A huge bonus is the bunny. Seriously you won't be upset you hired Chris and Neal. You will feel like a child again watching with your child.
"I am nuts over their talent and performance ability as well as their professionalism. True professionals to the core who know how to PARTY and make the crowd go HHHHEEEEYYYYYY. At one point in the show Chris almost had me in tears because he is an inspiration and a great soul. Neal is to die for, high energy and funny. Overall I am so happy with the turn out, worth every penny. I want to have them back over and over again just so I can enjoy their performance. My husband and sons also loved it and their faces were priceless. So much joy and happiness in the room it was truly priceless."
"We have to give you guys such a huge thanks!!!! You guys totally rocked Addison and David's birthday party last Saturday!! The kids are still talking about and so are all of their friends. They enjoyed the show very much!! Addison also keeps asking daddy to show her a magic trick!! LOL. Thanks again so much for putting on an amazing show for us!!"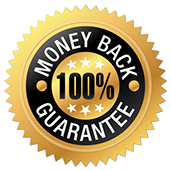 Chris and Neal are so confident their magic show will deliver explosive laughter, uncontrollable excitement and over the top amazement that if your guests aren't thrilled with the show, then it's free. You can tear up the check because Chris and Neal won't take it.
No need to worry though, no one has ever asked for their money back :-)
--------------------------------------------------------------------------
© 2017 Rockstar Magic, LLC • All Rights Reserved • Design by Michael Eaton
for bookings please call:
Get the rockstar treatment!
The Carolinas' most popular magicians!
Rockstar Magic Of Chris and Neal are Carolinas' Most Popular Magicians. Chris and Neal travel throughout the region performing over 300 events a year in North Carolina, South Carolina, Virginia and beyond. Chris and Neal are a popular hit with kids birthday parties, school assemblies, summer camp entertainment, and gospel illusion presentations. Rockstar Magic travels throughout Raleigh, Cary, Chapel Hill, Apex, Durham, Greenville, Fayetteville, Wilmington, Greensboro, Charlotte, Jacksonville, Goldsboro, Kinston, Morehead City, Garner, Smithfield, Asheville, Norfolk, Virginia Beach, Hampton, Williamsburg, Roanoke, Suffolk, Chesapeake, Richmond, Lynchburg, Charleston, Florence, Columbia, Lexington, Newberry, Rock Hill, Spartanburg, Camden, Lake City, Hartsville, Conway and more.