High Impact Entertainment Your Summer Readers Will Love... GUARANTEED!
Summer 2016 was a smashing success with a packed schedule of performances. Now, summer 2017 scheduling is in full swing, Chris and Neal are hard at work preparing their most extravagant summer reading production show to date. Their remarkable act will feature a brand new line up of spectacular stage magic, audience interaction, and gut-busting laughter. In short, the most exhilarating 60 minutes of your summer. Chris and Neal will NOT disappoint!
Each year, Chris and Neal, invest great effort into matching the national reading theme - summer of 2017 will be no exception. The "Rockstar Magic" act will place a major emphasis on character development, teaching children how to build a better world… starting in their own local community.
Carolina's Most Popular Magicians will astonish the crowds with their stunning illusions and passion for the dramatic, all while bringing an extraordinarily positive message of strong character. Additionally, "Rockstar Magic" will stress the importance of exceptional reading skills and encourage children to explore fascinating books in the library to learn/read about topics which excite them. Chris and Neal will even touch on other educational resources available through the library, leaving the children charged up and ready to expand their horizons - every librarians "dream come true"... Guaranteed!
Yes! I am ready to book Chris & Neal for our library program!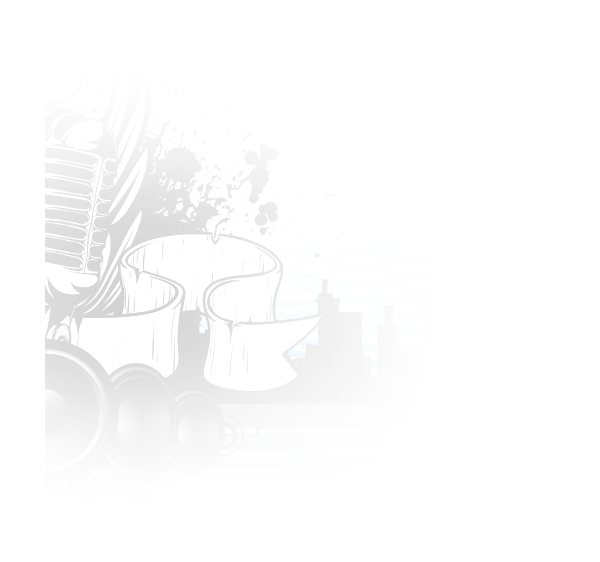 WHat are clients saying about Chris & Neal?
Take a moment to listen to these 'raving fans'!
The Red Carpet experience!
From the creative minds of Chris and Neal, a fresh, fun and unique photo opportunity for children of all ages after the Rockstar Magic grand show.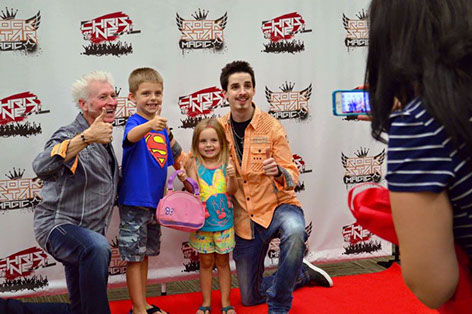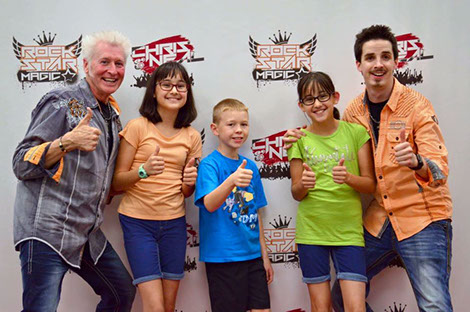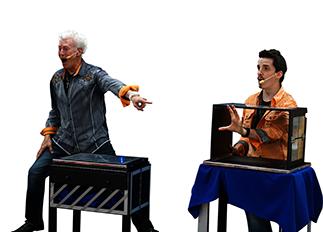 Chris and Neal are expected a to have another jam-packed summer season of laughter and excitement. Rockstar Magic is only able to visit at maximum around 120 libraries during peak summer season, each year the schedule fills quickly leaving many disappointed. It is increasingly urgent to block off your regions dates sooner rather than later.
"I am writing to recommend the performers "Rockstar Magic of Chris and Neal". I scheduled them for several (14) Wake County Public Library performances last summer. They were very professional to work with from the scheduling and fee negotiations at the onset, to arriving early for every performance to amazing the crowds every time! Their set up is quite elaborate so they dedicate a lot of time to each performance. Their energy and showmanship are fantastic. They earn every penny!"
"Thank you so much for the SIX wonderful performances given at the Harnett County Library System this summer. The children and adults really enjoyed your performance; it was the biggest turnout we've had so far this summer! The children were so eager to check out magic books, and kept talking about your performance."
Children's Librarian (Lillington, North Carolina)
"I have known Chris & Neal since 2002 and hired them for numerous events for Marine Corps Installations-East, Marine Corps Base Camp Lejeune, NC, as well as Naval Hospital,Camp Lejeune. They are outstanding entertainers for audiences of all ages. A few of Chris & Neal's greatest strengths are their work ethic and ability to get along exceptionally well with people from all walks of life. They are very passionate about their work and a true pleasure to work with. As a result of their flawless performances, I have booked them for eight shows at Camp Lejeune. I UNHESITATINGLY recommend them. I can be reached at Heidi.anastasia@yahoo.com for questions or if additional information is required."
MCCS Coordinator, Camp Lejeune
"The Rockstar Magic Show presented for McColl School students in July was totally awesome!! Our library has engaged magic performers before, but your show was by far the most professional, the most entertaining, the most energetic, all the while interjecting science facts and information in an engaging way. The students absolutely loved the performance as did the staff. Marlboro County is such a rural county with transportation a problem for many. Being able to take your show to the one school already in session was a big part of our outreach summer reading program. You talked about libraries and the importance of reading and we were able to get the name of the public library out there through you. A few days after your performance, one of the principals called me and thanked us profusely for sharing our programming with McColl students through your performance. They are making a huge banner to display at the school and will also share one with us."
Marian Wright Edelman Public Library
"It was a great success. Parents told me afterwards that they enjoyed the performance. Throughout the show kids were laughing and clapping and enjoying their magic tricks and slapstick gags. A beautiful white rabbit played a role in the magic, and it was high energy and engaging. The music was catchy and attention grabbing, and Chris and Neal made it a point to use "reverse psychology" to encourage kids to check out magic books, and they added many positive slogans to their routine touting a library card as their favorite card, encouraging kids to achieve in life by reading, etc. Thank you Chris and Neal!"
Smith Mountain Lake VA Public Library
"You guys are awesome! Rockstar doesn't even do you justice! Great ALL around guys with hearts of gold and souls that share life long lessons! You're never too young or too old to hear the messages and beliefs that you share in your show!"
"Hatteras Village was ROCKING OUT with the ROCKSTAR MAGIC of Chris & Neal, sponsored by the Hatteras Library. What a kickoff for our Summer Reading Program! This is our fourth season with these fabulous performers and we couldn't be happier. Better BOOK 'EM FAST!"
"Thank you so much for the awesome program you presented for our library families. They not only were entertained but you seamlessly wove in science in such a fun way that kids were learning even as they had fun. You know it is a good program when the adults leave the computers to come over and check out what is going on! Thanks again and I can't wait until you are able to come back and see us again!"
"Rockstar Magic with Chris and Neal had kids and parents alike staring in wonder as they opened the summer reading program at the Jamestown Public Library with their amazing feats of magic and illusion. From a rabbit disappearing from one container and appearing in another to the levitation of a girl from the audience, the show was fast paced and exciting. Of course, Chris and Neal were quick to tell the audience that they could make their own kind of magic with books that could both entertain and inform. The two encouraged all the kids to check out a book before leaving the library and to read throughout the summer."
Jamestown News (Jamestown Public Library)
"We all loved your performance! Many parents said it was awesome and thanked Jamestown Public Library for hosting your magic show. We were all very glad the fire marshal didn't show up for an inspection that day; our auditorium was overflowing with children and parents. Thanks for such a great start to our summer reading program, as well as the life lessons."
"Thanks Chris and Neal for the super-fun magic program! You packed the room full of excited summer readers. I truly appreciate the level of professionalism and the high quality of programming you delivered. Your relationship to the audience was a hit! The live animals, science facts, and rockin' soundtrack kept the audience amazed, astounded, engaged and enthusiastic! An outstanding performance!"
Children's Librarian - Cary, NC)
"The Rockstar Magic of Chris and Neal was terrifically entertaining with great illusions, fantastic attitude and message, easy and professional set-up and a lot of library love! We had over 200 school aged children from various summer camps across Catawba county and they were enthusiastic from start to finish. The set and the music got their attention, the illusions amazed and entertained them, and they were enthralled by the whole experience. Thanks so much for a great magic show!"
Hickory Public Library, Ridgeview Branch
"Another wonderful and engaging program from Chris and Neal, the rockstar magicians, this was our second time booking the program for our library's Summer Reading Program, and it is by far the favorite amongst children, parents and staff. They are interactive, humorous and high energy. We look forward to seeing them for our Summer Reading 2018, "Reading Takes You Everywhere"! Thank you Chris and Neal for totally rocking!"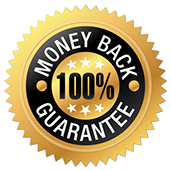 Chris and Neal are so confident their magic show will deliver explosive laughter, uncontrollable excitement and over the top amazement that if your guests aren't thrilled with the show, then it's free. You can tear up the check because Chris and Neal won't take it.
No need to worry though, no one has ever asked for their money back :-)
--------------------------------------------------------------------------
© 2017 Rockstar Magic, LLC • All Rights Reserved • Design by Michael Eaton
for bookings please call:
Get the rockstar treatment!
The Carolinas' most popular magicians!
Rockstar Magic Of Chris and Neal are Carolinas' Most Popular Magicians. Chris and Neal travel throughout the region performing over 300 events a year in North Carolina, South Carolina, Virginia and beyond. Chris and Neal are a popular hit with kids birthday parties, school assemblies, summer camp entertainment, and gospel illusion presentations. Rockstar Magic travels throughout Raleigh, Cary, Chapel Hill, Apex, Durham, Greenville, Fayetteville, Wilmington, Greensboro, Charlotte, Jacksonville, Goldsboro, Kinston, Morehead City, Garner, Smithfield, Asheville, Norfolk, Virginia Beach, Hampton, Williamsburg, Roanoke, Suffolk, Chesapeake, Richmond, Lynchburg, Charleston, Florence, Columbia, Lexington, Newberry, Rock Hill, Spartanburg, Camden, Lake City, Hartsville, Conway and more.